We understand rising fuel prices are hard on everyone.
Be assured, we value honesty, and you our customers.
We will always be upfront with our pricing and
we
DO NOT
have "hidden" fees or charges for fuel
or card processing.
We truly
appreciate
your business.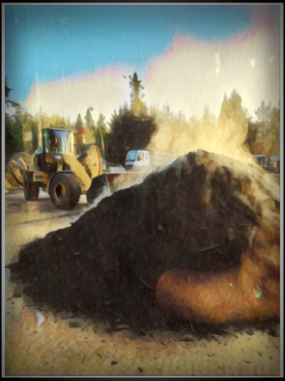 All Whidbey Topsoil is a family owned business that was opened in 1973. We sell a variety of landscape supplies that include
stone and rock
,
topsoil and garden soil
,
cow manure mulch
,
wood mulch
,
gravel
,
bark mulch
,
sand
,
bioretention soil, metal edging, polymeric sand, landscape/erosion control fabric
, and
firewood
. We have
delivery
options
availible. Our professionals have over 80 years of experience selling landscape supplies. Our customers include landscape contractors, builders, developers and homeowners. Our mission is to provide our customers with the highest quality product and service at a competitive price. We sell most of our supplies in bulk quantities. Please contact us with any questions about your project. We look forward to serving you!
If you have need for additional information please
contact
our office
at 360-
331-
7645 or stop by and
visit us
.
Monday -
Friday 8:00 am to 4:30 pm
Saturday: 9:00 am to 3:00 pm
Yearly Maintenance: Mon 8/21 thru Sat 8/26